Commercial Exhibits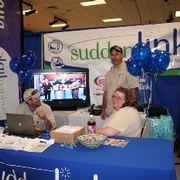 Reservations are now being accepted for Commerical Exhibit Space at the 2017 Titus County Fair, September 27 -30, 2017.
Please Note: Rules and Regulations have been updated. Exhibitors are now required to carry liability insurance. You may provide your own policy, or puchase it as an addition to the Titus County Fair's policy for $50.
For more information, see the Commercial Exhibit Cover Letter and Commercial Exhibit Space Contract.
Questions? Call Gail Blair at 903-434-4355.