2017 Winners
Titus County Fair 2017 Scholarship Winners
The $2,500 Scholarship recipients are: Harison Ray Russell and Kate Elizabeth Matthews. Receiving $1500 Scholarships are: John Tracy Branch and Taylor Brooke Bartlett.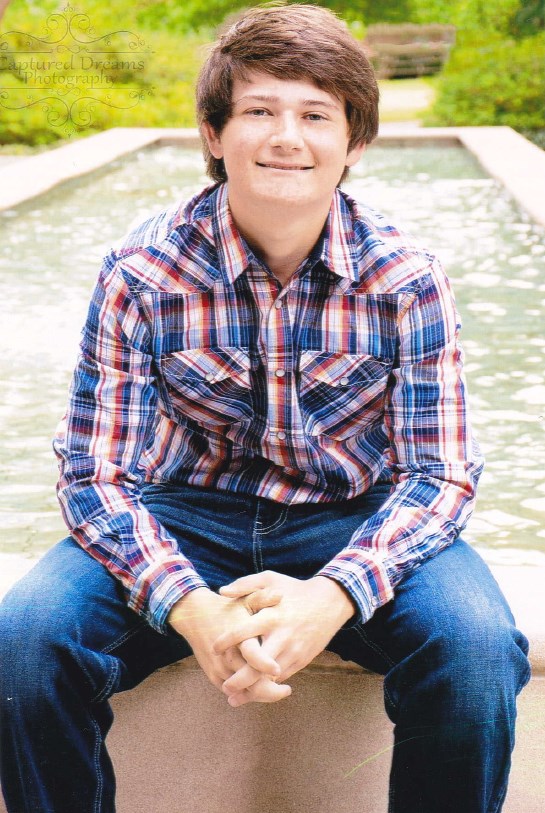 Harison Ray Russell is the son of Steve and Adina Russell and is a senior at Mt. Pleasant High School, where he is ranked in the top 10 percent of his class. Harison has been very active in Jr. FFA and now FFA. He has served as district officer, as local chapter officer 3 years and is currently serving as chapter president. He received his Lone Star Farmer Degree this summer at the State FFA Convention.
He is also a member of HOSA, MPHS Student Council, National Honor Society, National Technical Honor Society and MPHS baseball team as pitcher and 1st baseman.
Russell was chosen Defensive Player of the Year in 2015 for the baseball team. He also volunteers for Titus County Cares through the team. Every year Harison helps with the Happy Birthday USA Celebration at Trinity Baptist Church. He is a member of the Texas Junior Livestock Association, Texas Junior Limousin Association, North American Limousin Foundation-Jr. Member, Texarkana Bulldogs American Legion Baseball Team-Summer League Pitcher 2017, and attended the Farm Bureau Leadership Camp at Tarleton State University this past summer.
Harison has shown Limousin Heifers at the Ft. Worth Stock Show and Rodeo and the Houston Livestock Show and Rodeo every year since 3rd grade, exhibiting Class winners at the Ft. Worth Stock Show in 2010, 2012, & 2014. He also enjoys showing Limousin Heifers at Jackpot shows.
His Titus County Fair participation includes Academic Rodeo 2005-2013, winning first place in the essay contest in 5th grade and exhibiting Market Hogs and/or Steers and Limousin heifers every year since 3rd grade.
He had the Grand Champion Heifer in 2014 and Grand Champion Steer in 2015 and 2016. He also received Grand Champion Showmanship in 2015.
Harison works in the FFA Alumni concession stand each year, is group leader for the Ag Education Day, and helps set up and take down perimeter fence for the fair as an FFA fundraiser each year. Harrison helps set up for the fair the week before each year and helps take down, pick up trash and move things back to storage after the fair each year. He plans to do the same this year and exhibit a Market Steer and Breeding Heifer.
His work experience includes working on the family cattle operation, mowing yards, working Limousin cattle sales, and setting up pens for cattle sales and shows. Harison will have 23 dual credit hours with NTCC upon graduation and plans to continue the Russell Family tradition by attending Texas A&M University majoring in either Agriscience or Agribusiness.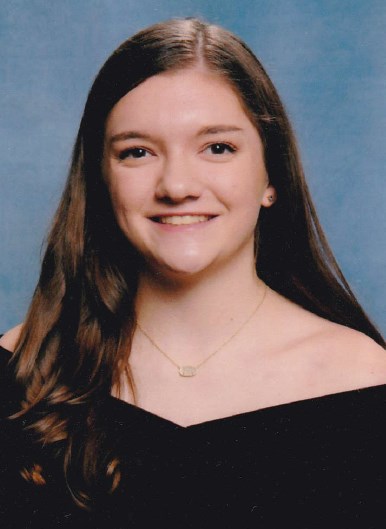 Kate Elizabeth Matthews is the daughter of Kevin Matthews and the late Kim Matthews and is a senior at Chapel Hill High School where she is ranked 2nd in her class. Kate is business manager and editor in chief of the yearbook; a member of the National Honor Society and is currently serving as president; she is on the UIL All State Journalism Staff; she has entered UIL Academics in Headline Writing, Ready Writing, Editorial Writing & Spelling and Vocabulary earning many district and regional medals and championships and qualifying for state in Ready Writing and Editorial Writing and was a state silver medalist in Headline Writing.
Kate is an Officer of COLGATT (Bible Study Group for Girls); a member of Branching Out & IDEA. Kate was Junior high cheer assistant and a varsity cheerleader. She is also a member of Chapel Hill Northeast FFA. Kate teaches Dance at The Dance Company where she has been student assistant and Studio Dancer of the Year.
Her fair participation includes; The Academic Rodeo where she entered the Speech Contest for 5 years, The Science Fair for 2 years, and the Academic Decathlon 2 years, and entering photos in the Photography Contest for 2 years. This year she will be entering the Photography Contest once again.
Kate states that losing her mom, her closest friend, hurt worse than any pain she has experienced and left a desperate need for a firsthand faith in her Creator. Through her loss she has "found a friend in Jesus." Kate is applying to several Universities and plans to major in Graphic Design.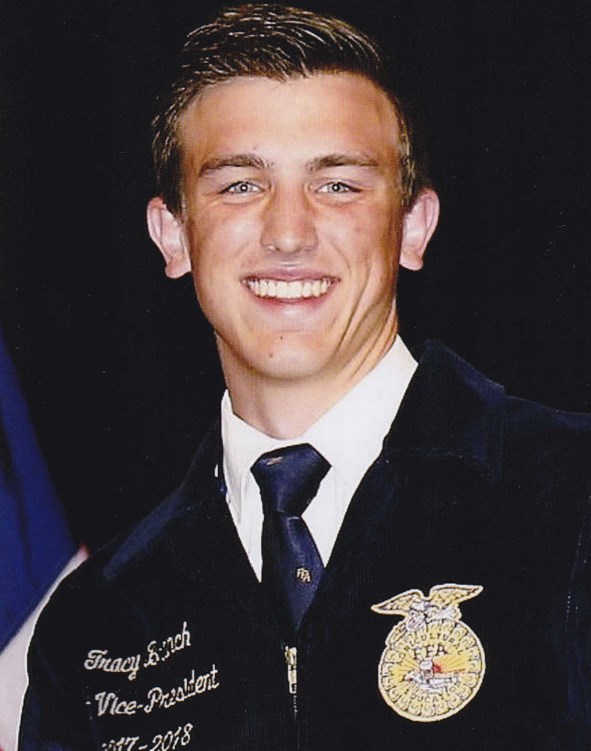 John Tracy Branch is the son of Brad and Nona Branch and is a senior at Chapel Hill High School. Tracy has been very active in FFA. He advanced and received 8th in State in Jr. Public Speaking. his Sophomore and Junior year he advanced to State in Sr. Public Speaking placing 9th & 3rd respectively, and has received many other awards in Public Speaking. He is a Texas FFA Ford Leadership Scholar Finalist. He was FFA Chapter Vice-President and Paris District FFA VP his Junior year and is currently serving as Chapter Vice-President and Area VI FFA 1st VP.
He received his State Lone Star Degree in 2016, and has received recognition in many other areas too numerous to mention. In addition to FFA, Tracy is a member of the National Honor Society, Chapel Hill IDEA Program, and Future Business Leaders of America. Tracy has been Rotary Student of the Month and was Academic All District in baseball for two years. He also plays varsity basketball and varsity golf. Tracy is a member of Texas Junior Livestock Association, Ducks Unlimited, and National Wild Turkey Federation. He is also an active member of Concord Missionary Baptist Church youth group where he serves as leader of a core group.
Tracy began exhibiting Market Goats in 3rd grade and has done so every year since and was awarded Grand Champion Market Goat 7 times, Reserve Champion Market Goat once and received 1st in Class once. He received Jr. Showmanship with Market Goats 3 times and Sr. Showmanship in Market Goats 3 times.
He has also exhibited Market Lambs the past two years and was awarded Grand Champion Market Lamb last year and received Sr. Showmanship with Market Lambs both years. He also received Male Showmanship in Ag Mechanics his Sophomore year, Sr. Livestock Judging-High Score the past two years, and was awarded Grand Champion Sr. Division Public Speaking. He won first place with his art project (a Manger Scene Drawing), and participated in the Academic Rodeo Science Fair.
This year Tracy plans to participate in the Sr. Prepared Public Speaking Contest, Market Goat Show and Showmanship, Market Lamb Show and Showmanship and the Sr. Livestock Judging. Tracy also enters his livestock projects in local Jackpot Shows as well as the Texas Major Livestock Shows. In addition to all his extra-curricular activities, he also works part- time for two local farms: Cedar Creek Farms and Colmont Cattle.
He also volunteers at Titus County Cares, Mt. Pleasant Animal Clinic, and Mt. Pleasant Pet Resort. He plans to attend Texas Tech University majoring in Animal Science, later pursuing a career as a Doctor Of Veterinary Medicine.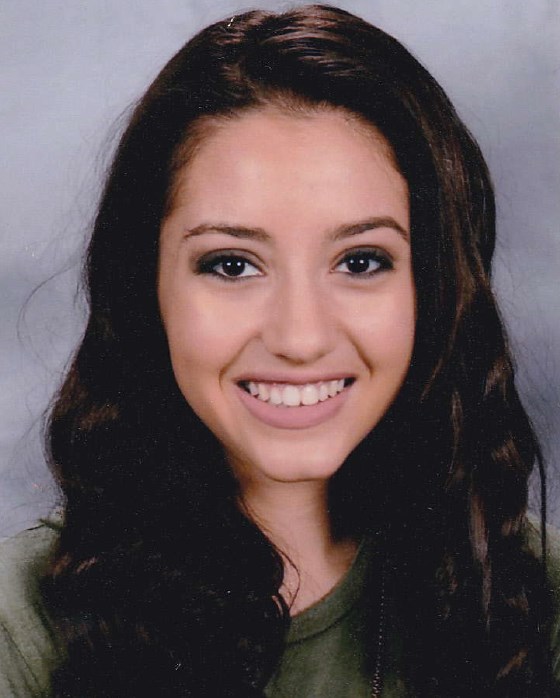 Taylor Brooke Bartlett is the daughter of Ryan and Karen Bartlett and is a Senior at Mt. Pleasant High School. Taylor was a member of the Tiger Dolls her 9th & 10th grade years, holding title of Sergeant her Sophomore year. She was a member of the swim team her 9th & 10th grade years making it to the Regional District Competition in several events.
She is currently varsity cheerleader, involved in the school yearbook, and a member of MPHS FFA. As an FFA member for the past 8 years, she has been competing, judging and serving in many other areas. She has helped with the Titus County Food Drive and participated in the FFA Adopt-a-Highway program. Her Fair participation has been showing heifers in the Heifer Show. In 2012 she won the Titus County Fair and placed 2nd in Class at the State Fair with her heifer.
In 2013 her heifer placed 2nd in Class at the Ft. Worth Stock Show. She also won the Jr. Showmanship in both the steer and heifer division. In 2015 she placed 2nd in the Livestock Judging competition. This year she plans to participate in Education Day and exhibit three heifers in the Titus County Heifer Show.
After graduation Taylor plans to attend the University of Arkansas and major in Nursing or Veterinary Medicine.