2014 Winners
Titus County Fair 2014 Scholarship Winners
The Titus County Fair Association has chosen three outstanding students to receive the 2014 Fair scholarships. We believe these scholarships are one of the best investments we can make. Katlynn (Katy) Mackenzie Bragg, Charles Preston Agan and Presley Brianna McClendon are this year's recipients.
Katy Bragg, a Mt. Pleasant High School Senior, is the daughter of Chris & Tammy Bragg. She attends church at Nevill's Chapel Baptist Church and is very active in school and community activities. Katy has been a FFA Officer all 4 years of high school and is currently serving as President, as well as Vice-President of Area 6-Paris District FFA. She received her Star Chapter Farmer Award in 2013 and her Lone Star Farmer Award in 2014. She is also a member of HOSA and has participated in American Cancer Society Relay for Life, Handicap Rodeo, and volunteered as Salvation Army Bell Ringer. Her hobbies include: camping, fishing, breeding Schnauzers, public speaking, agri-science fairs, hunting, and raising show pigs for major livestock shows and rodeos.
Katy's fair participation began before she started school as she would help her grandmother, Sue Shumate, prepare canned foods, creative arts, and bake show entries. She reports tagging along with her Mom and Nana as they volunteered for numerous organizations and her Dad as he worked Fair Security. Katy herself began with the Poster Contest in Kindergarten. During Elementary School she participated in the Academic Rodeo. Elementary through Middle School she participated in the Pet Show winning several First Place Ribbons. Elementary through Jr. High she participated in Creative Arts receiving Best of Class, Best of Show, and many First, Second, and Third place ribbons, and also in the Bake Show where she won $100 for Best of Show and numerous First & Second place ribbons. Elementary through High School she has won many ribbons for Best of Class, Best of Show, Sweepstakes, First, Second, & Third Place with her Horticulture exhibits. In 2013 she won the Youth Level Ball Fresh Preserving Award. She has been a ticket collector, helped with Biker's Rally, Chicken Stew Challenge, FFA Education Day, FFA Face Painting Booth, FFA Concession Stand, decorated livestock pens, and set up and took down fair fencing. Katy entered a Market Hog in 2012 and her Market Hog won Grand Champion in 2013. Katy's plans were to show another Market Hog this year, but after several weeks of fighting respiratory issues and finally pneumonia, her pig, "Roscoe", passed away last week. Katy is heart broken, but is excited to be entering her first ever Ag-Mechanics project as well as Horticulture and Food Preservation entries. Katy states in her application that she has close to 100 Titus County Fair Ribbons. Her most cherished awards are the Reserve Champion market Hog Banner and the beautiful belt buckle she wears with pride.
She plans to attend NTCC for her basics and then transfer to Texas A&M to pursue a career in Veterinary Science.
---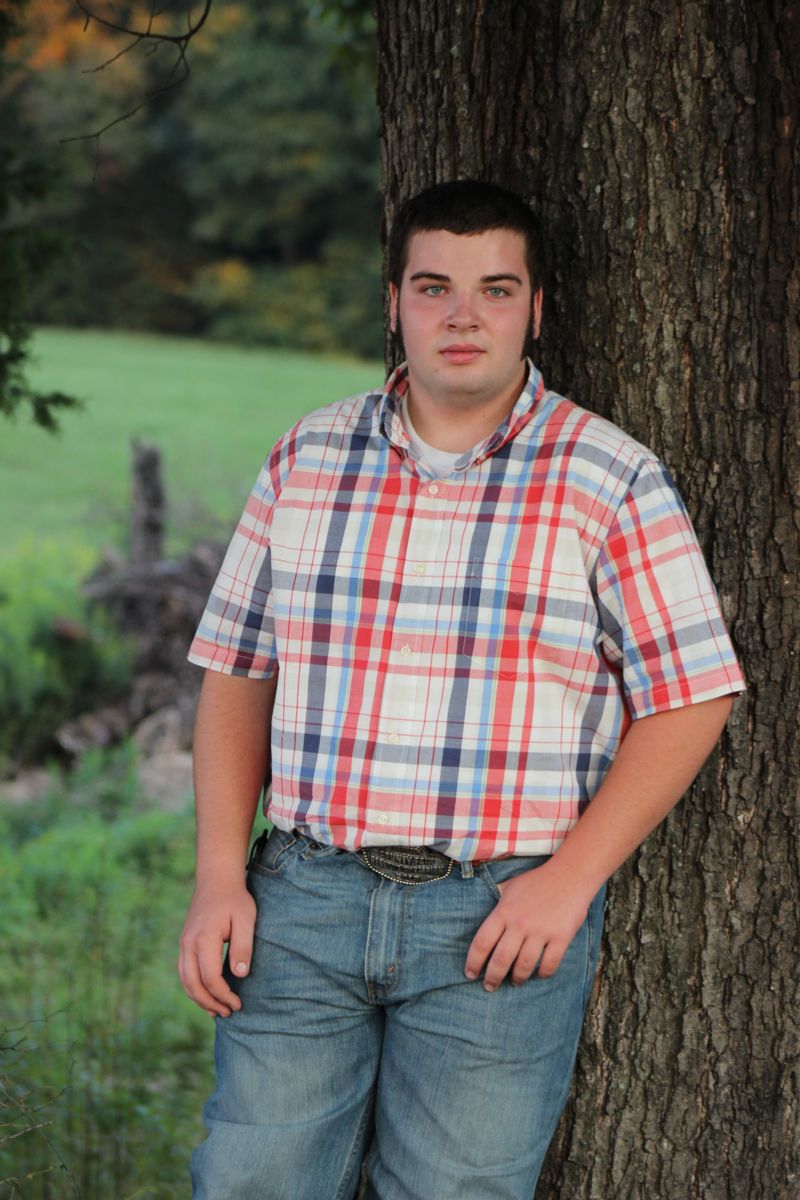 Preston Again, a Senior at Mt. Pleasant High School, is the son of Barbara Bowman and Kevin Agan. He is an active member of Concord Missionary Baptist Church. He has held various offices within the 4-H and is on the livestock and land judging team in FFA. He has participated in the state livestock judging team. He has received his Greenhand Degree, but is proudest of his Lone Star FFA Degree. He has participated in the Adopt-A-Highway program, Christmas Toy Drive through FFA, and collected food for needy families, visited elderly in nursing homes, and recycling project through 4-H.
Preston began showing animals in the Jr. Livestock Show when he was in 3rd grade and showed a hog, broilers and a heifer for two years. He has shown steers and heifers every year since then. Preston has had 3 Grand Champion Steers and 2 Reserve Champion Steers. He will be showing a steer in this year's fair. He also helps put up livestock pens and fencing around the fair, helps with decorating the pens, works in the FFA Concession Stand, and participates in Education Day.
Preston enjoys hunting & fishing and showing cattle. He has been to every major Texas Livestock Show for several years and shown in the Junior and Open shows, and been in the top 10 for several years showing Maine-Anjou and Shorthorn Cattle. He helps his grandparents with their Brahma Cattle Operation going to Texas, Oklahoma & Louisiana State shows. In 2011 Preston won his class at the International Brahma Show in Houston.
Preston started working on his grandfather's farm cutting, raking & hauling hay, building fence, shredding & working cattle. The past two years he has worked in the trailer fabrication industry building, welding and painting trailers for Tiger Trailers and presently for Diamond C Trailers.
After graduation, Preston plans to attend NTCC transferring to Tarleton or a metal fabrication trade school in Texas or Southern Oklahoma. While working in metal fabrication, Preston hopes to start a cow/calf operation of his own.
---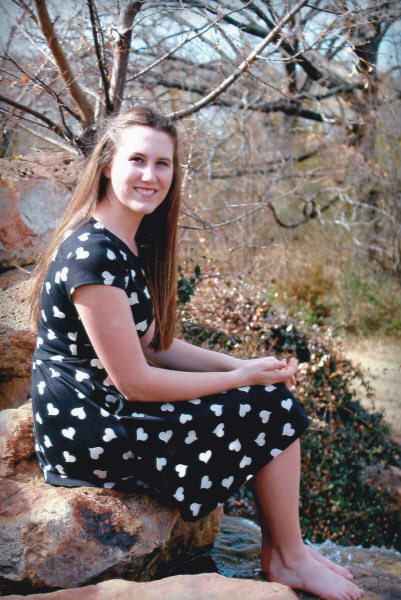 Presley McClendon, a Mt. Pleasant High School Senior, is the daughter of Jeff & Charey McClendon. Presley is a member of Northridge Church of Christ where she is active in the youth group and volunteers in the nursery, VBS, and Children's Ministry. She also helps with the annual Thanksgiving Day meal her church provides for the community. Presley has also volunteered with Annie Sims Elementary School's Fun Day, Stuff the Bus, Titus County Cares Summer Fuel Up Program, Dallas Life Homeless Shelter, and has donated her hair to Locks of Love and Wigs for Kids three times at age 11,13, & 17.
Presley is ranked 7th in her class, is a member of the MPHS Band Colorguard where she has received many awards, The National Honor Society, The National Technical Honor Society where she serves as Secretary. She was nominated for the People to People Organization (9th, 10th, & 11th grades), and nominated for the National Academic Yearbook (9th & 11th grades).
Presley enjoys swimming, playing the piano, dancing, and writing fictional stories and has attended competitions in each of these categories. Her work experience includes: The Dance Company, KidFirst Christian Preschool, MPHS Medical Track Clinical Rotation, and Minadeo Eye Center/Mt. Pleasant Surgery Center. Her fair participation began before she started school when she entered the Pet Show, winning 1st place with her Shih Tzu, and also her Cockapoo. In Kindergarten she entered the Poster Contest. In Elementary she continued to participate in the Poster Contest as well as Academic Rodeo's Science Fair and Speech Contest. She went on to participate in Spelling Bee, Essay Contest, Decathlon team, Poetry Contest, and Math Contest, earning many honors from these endeavors. In 2012 her grape jelly made from grapes grown in her family garden won 1st place, Best of Show, & Best of Class.
This year Presley plans to enter two of her homemade jellies and thanks her Grandmother for teaching her to make jelly years ago. She also plans to help her parents who are in charge of the Academic Rodeo and she thanks her Grandfather, Daddy-Bob Wood who was president of Titus County Fair Association before she was born, for instilling a love of the fair in her.
Presley plans to pursue a degree in either teaching or Pre-Med to become a Chiropractor.